Wok-fried Prawns and Broccoli in Ginger Sauce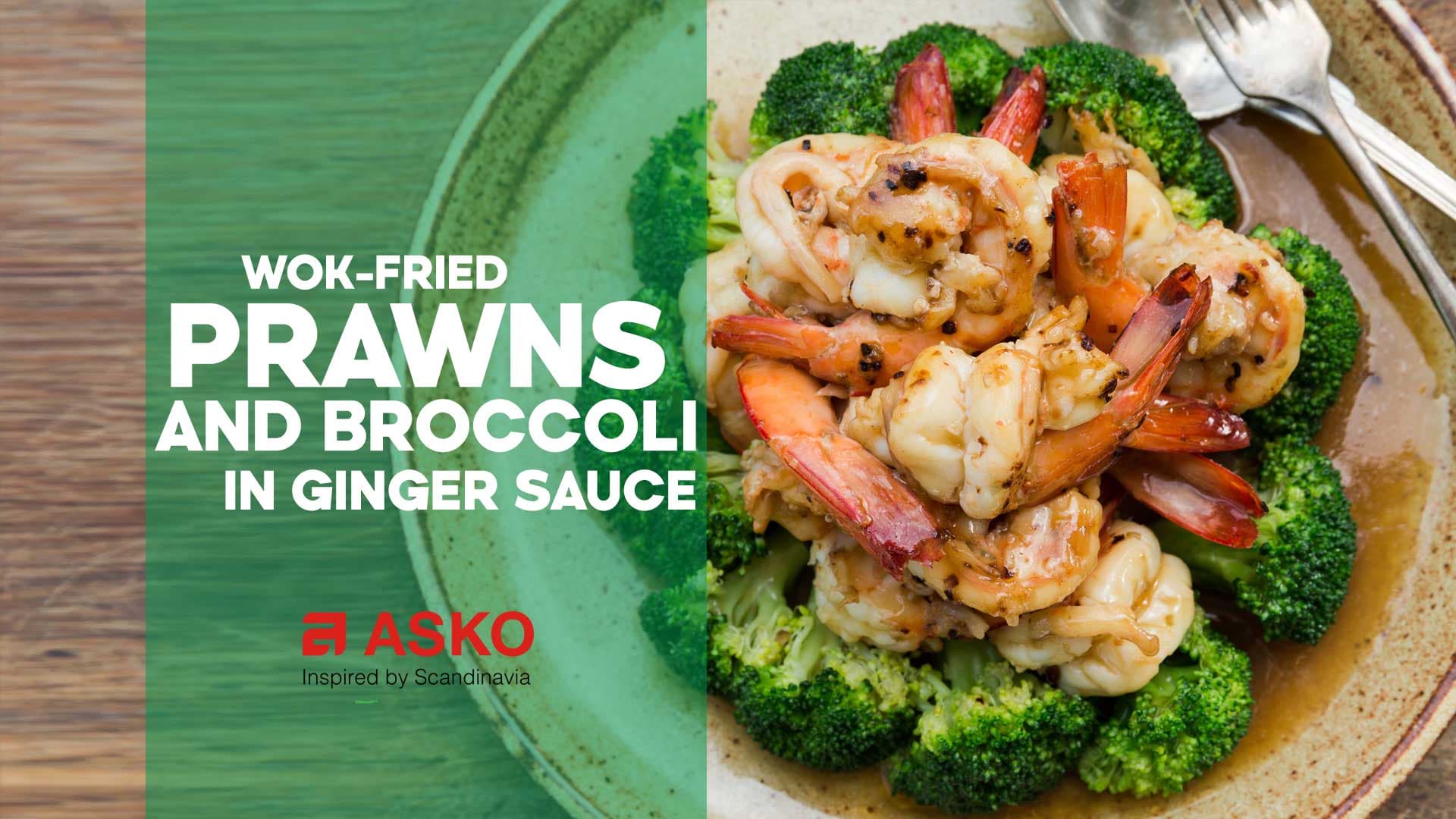 Wok cooking doesn't always mean throwing everything into the wok together.
One of the most important parts of wok cooking that nobody ever seems to talk about is how easy a wok is to brush out so that multiple ingredients (or dishes) can be cooked separately and in quick succession.
That is the true secret to a wok's versatility and what makes it great for home cooking.
Imagine cooking different 5 dishes in one pot and having nothing to wash at the end of it all other than a quick brush out under running water.
Ingredients
1 head of broccoli, separated into florets
¼ cup peanut oil
1 eschallot, finely minced
12 large raw prawns, peeled (tails intact) and deveined
1 cup chicken stock
2 tbsp Shaoxing wine
1 tbsp light soy sauce
½ tsp sugar
½ tsp salt, plus extra for seasoning
2 tbsp grated ginger
1 tsp cornflour mixed to a slurry with 2 tbsp chicken stock
Method
Heat about 2 cups of water in your wok and add 1 tbsp of oil. Bring to a simmer and add the broccoli. Simmer the broccoli for about 2 minutes until tender, then remove and set aside. Drain the water and return the wok to the heat.
Add a further 1 tbsp of oil in the wok and add the eschallot, frying for a few seconds until fragrant. Add the prawns, a pinch of salt and stir-fry until the prawns are cooked through. Transfer the broccoli and prawns to a warm serving plate.
Return the wok to the heat and add the stock, Shaoxing wine, soy sauce, sugar and salt and bring to a simmer. Squeeze the juice of the ginger only into the sauce. Add the cornflour slurry and stir until the sauce is thickened. Pour the sauce over the prawns and broccoli and serve.
Here's a video to walk you through it:
Tips
This dish works great with squid, too. Any seafood really. In Asian cooking, ginger is often used with seafood to counteract fishy aromas.
Butterflying the prawns is very important. It helps to create a lovely springy texture.
Woks - like all pans - are best cleaned directly after using them. I don't wash my wok with soap, as it can impact on the natural seasoning of the metal that makes it non-stick. All a wok needs to clean it is a quick brush out under running water (do it while the wok is hot, but make sure you're using a natural fibre brush - cheap plastic ones will melt on the hot wok) and then put it back on the heat to dry and sterilise. The ability to quickly clean a wok is what makes it such a useful tool for family cooking.