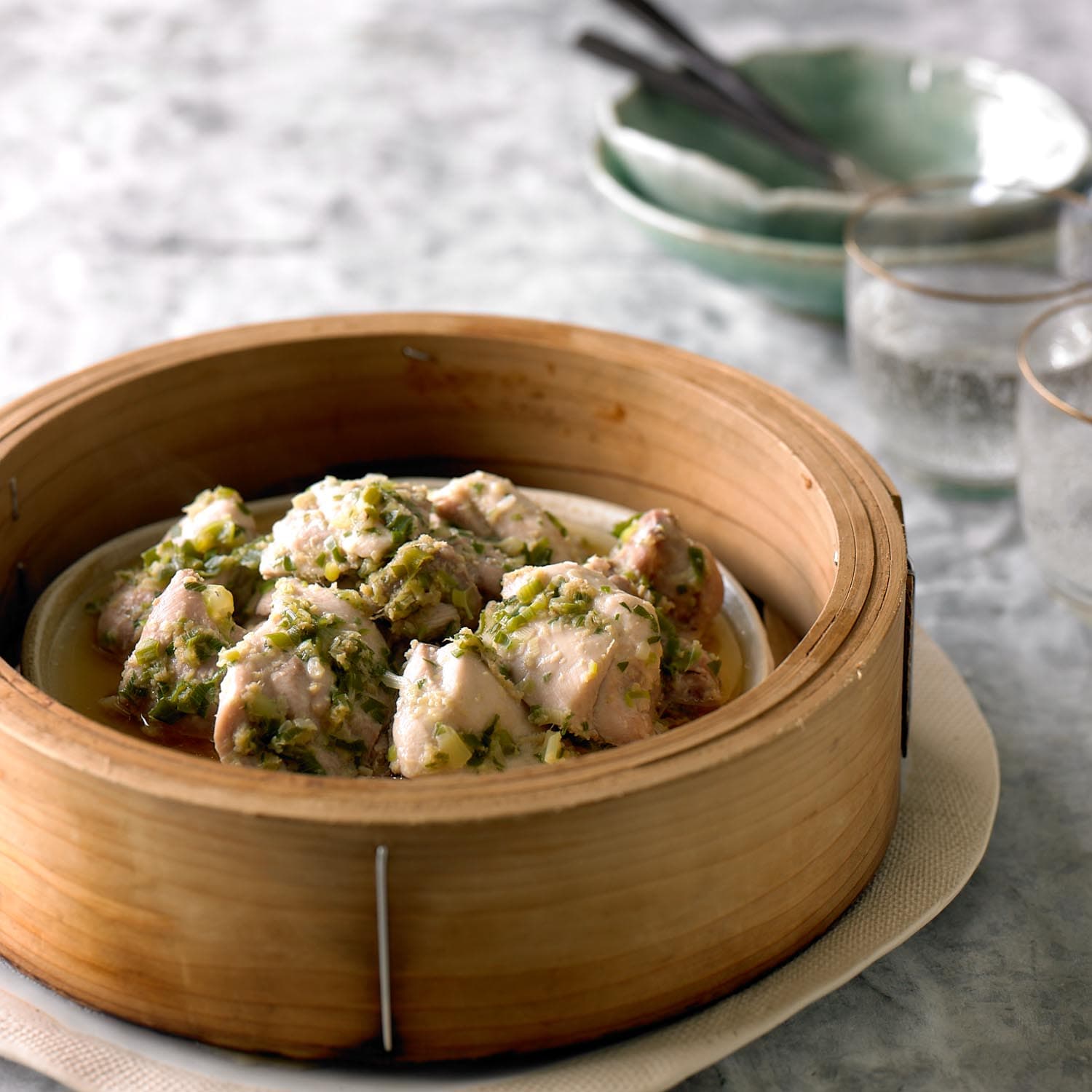 This recipe is from my book, Asian Cookery School. I hope you like it!
Ingredients
600g chicken thigh fillets
1 tbsp grated ginger
1 tbsp Shaoxing wine
1 tsp soy sauce
1 tsp cornflour
½ tsp salt
½ tsp sugar
2 spring onions, finely chopped
¼ cup coriander leaves, to serve
Method
Cut the chicken pieces into 5cm chunks. Mix the chicken with the ginger, Shaoxing wine, soy sauce, cornflour, salt, sugar and spring onions. Set aside to marinate for at least 15 minutes.
Arrange the chicken in a single layer over a heatproof serving plate that will fit inside your steamer. Bring the water under the bamboo steamer to a boil and place the plate of chicken inside. Cover the steamer and steam for 10 minutes for boneless pieces, and 12 minutes for pieces on the bone.
Remove the plate from the steamer and allow to stand for a minute. Scatter the chicken with the coriander and serve immediately.