Ramen School 006: Rich Double Soup for Ramen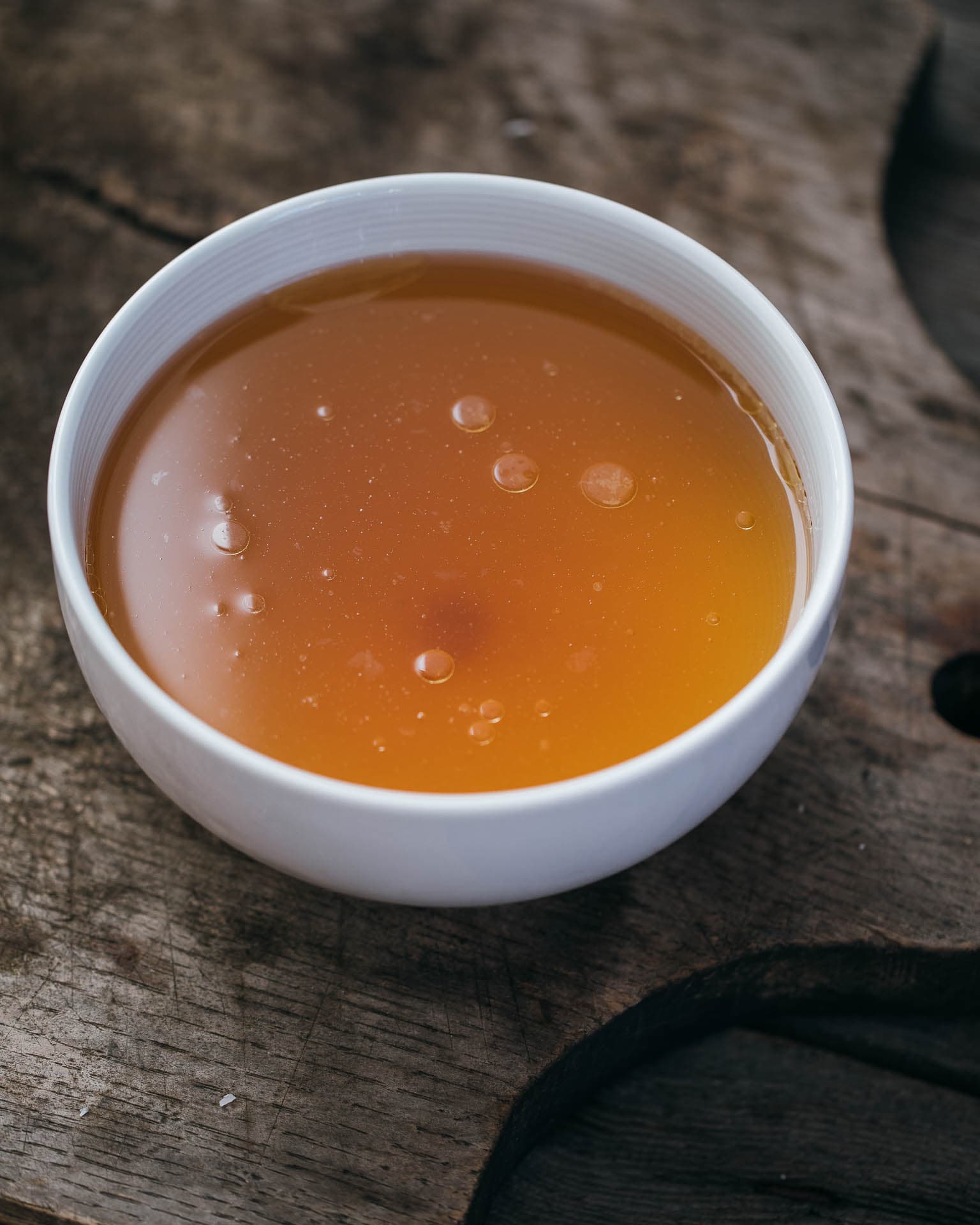 n the first Ramen School video we went through the process of making a very basic ramen soup base using the "double soup" method. This time we're going to use the same method, but ramping things up a bit for a more complex soup base. Using different ingredients requires a slightly different process, and of course a different length of time to get the best out of them.
This soup base is deeper in colour, richer in texture and will be stronger tasting than our first soup base. This would be more suited to a more strongly flavoured ramen, and next week I'll show you how to turn this base into Garlic Shoyu ramen.
Ingredients
Meat broth
1 kg chicken frames
2 kg pork leg bones
2 kg pork neck/back bones
700 g chicken feet
700 g halved pork trotters
440 g brown onions, halved unpeeled
400 g carrots
100 g shiitake mushrooms
Gyokai - Seafood Broth
25 g kombu
20 g dried fish maw
75 g dried prawns
30 g dried sardines, cleaned (pick the black belly and head away from the meat and spine)
Method
Combine meat ingredients in a pot and cover with 8L water. Bring to a simmer and simmer uncovered for 75 minutes, skimming any scum that rises to the surface. Add the onions, carrots, shiitake mushrooms and simmer for a further 5 hours. Measure. Strain, and press the bones into the sieve to extract the flavour.
Soak the kombu in 3L cold water and refrigerate for 1 hour (that is what my notes say, but I don't remember this). Slowly bring to a simmer over low heat over the course of about an hour, removing the kombu when it steams. Boil, then add the remaining ingredients and simmer for 45 minutes. Turn off heat and strain.
Combine the soups and reduce by 1/3.
Tips
The most common are where people go wrong with ramen soups is not reducing them far enough. It's understandable, as it takes a lot of time and also reduces yield, but the more concentrated your soup base is the stronger the flavour will be.
After cooling, you can take any fat that solidifies on top of the soup and add that to your aromatic oil for ramen.
As with all ramen recipes, any of these ingredients can be substituted for others. Watch the video to see why we're using specific ingredients to understand the effect of changing one ingredient for another.