Oil-sprinkled noodles 油泼面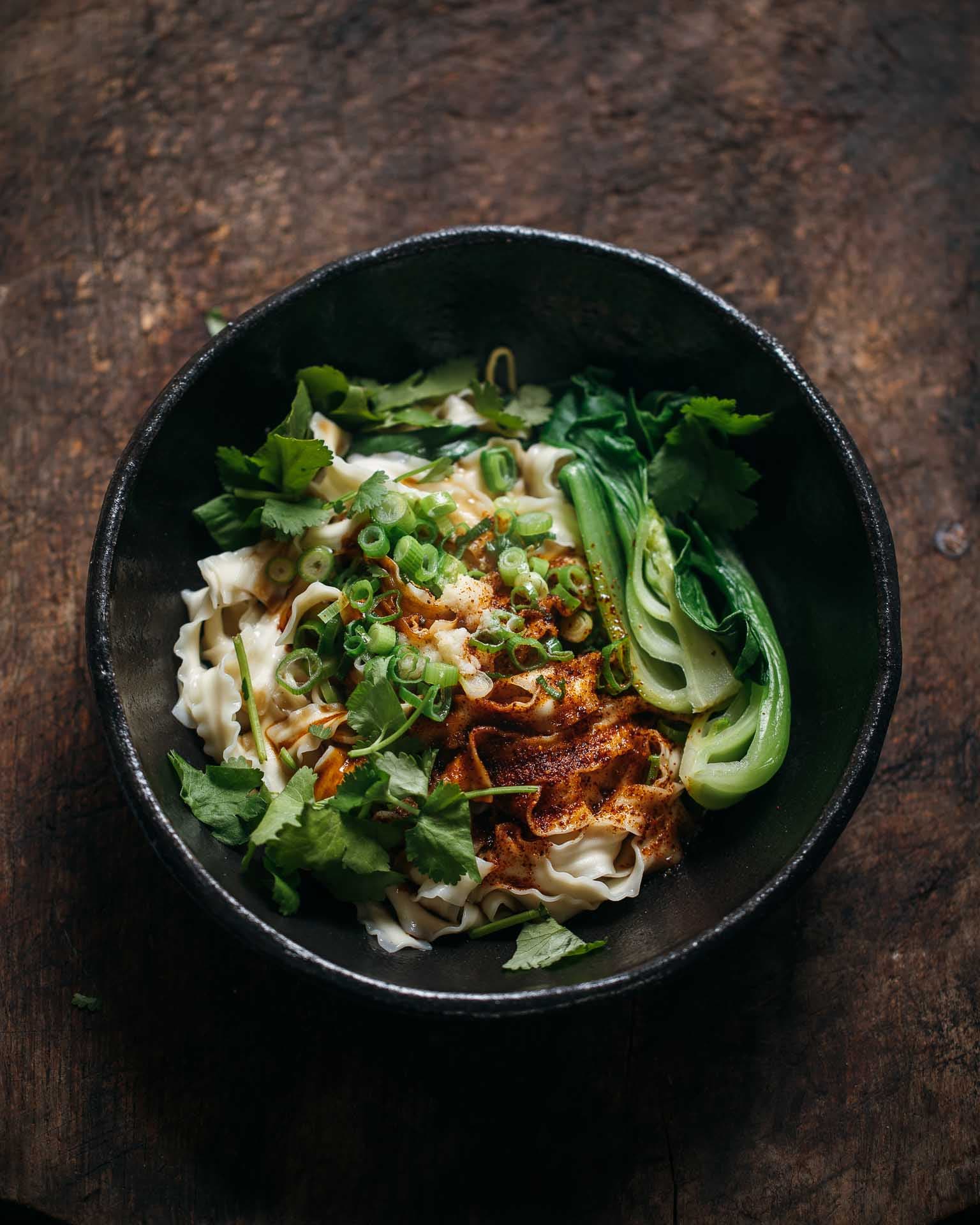 This is one of my most frequently cooked quick meals. Basic pantry ingredients, a few others that I usually have on hand anyway, and it's all ready in 5 minutes. Delicious, too.
Ingredients
For one bowl of noodles:
120 g dried flat, wide wheat noodles ("hand pulled" or "knife cut" noodles work best)
1 pak choy, quartered
1 tsp soy sauce
1 tsp dark soy sauce
1 tsp Chinkiang black vinegar
½ tsp mild Korean chilli powder
1 large clove garlic, minced
1 tbsp finely sliced spring onion
a good pinch of salt
2 tbsp vegetable oil
1 tbsp roughly chopped coriander
Method
Bring a large pot of water to a simmer and add the noodles. Cook the noodles for about 6-7 minutes, or according to packet directions until softened but still al dente. Drain well and add to a serving bowl. Boil the pak choy for just 30 seconds and add to the bowl.
Add the remaining ingredients except the oil and coriander directly on top of the noodles in the order listed.
Place the vegetable oil in a small saucepan and heat until smoking. Pour over the noodles, then add the coriander and stir well to mix. Serve immediately.