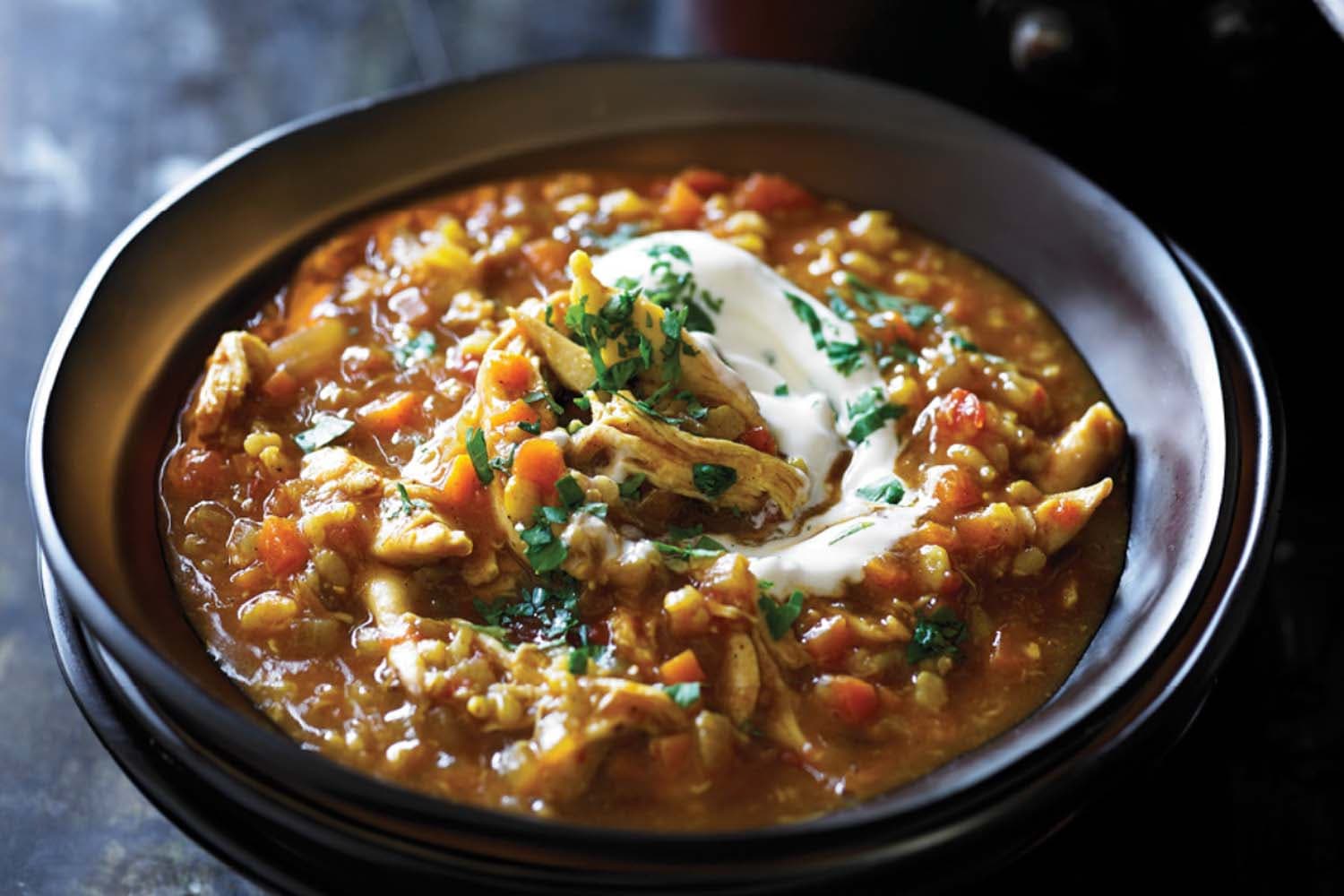 This soup was born out of the times of the British Raj, with obvious English and Indian influences. The addition of rice is all important, and I like it when it's cooked almost to a porridge-y consistency.
This recipe is from my third cookbook, Adam's Big Pot.
Ingredients
1 tbsp each butter and olive oil
1 large onion, finely diced
3 cloves garlic
1½ tbsp curry powder
1 tsp garam masala
2 tsp salt
1 can diced tomatoes (400g)
1.5L chicken stock
½ cup washed uncooked brown rice, or jasmine rice
1 Granny smith apple, peeled and finely diced
1 carrot, peeled and finely diced
1 small sweet potato, peeled and finely diced
2 cups cooked shredded chicken (optional)
coriander and yoghurt, to serve
Method
Heat a large pot over high heat and fry the onion and garlic in the butter and olive oil. Add the curry powder, garam masala, salt and tomatoes and fry for a minute until the spices are fragrant.
Add the chicken stock and the brown rice and simmer covered for one and a half hours, stirring occasionally. Add the apple, carrot and sweet potato and simmer for a further 30 minutes. Adjust for seasoning with a little salt if necessary.
Stir through the Shredded chicken and a little yoghurt, and scatter with chopped coriander to serve.