How to Cook Fried Rice – Egg Fried Rice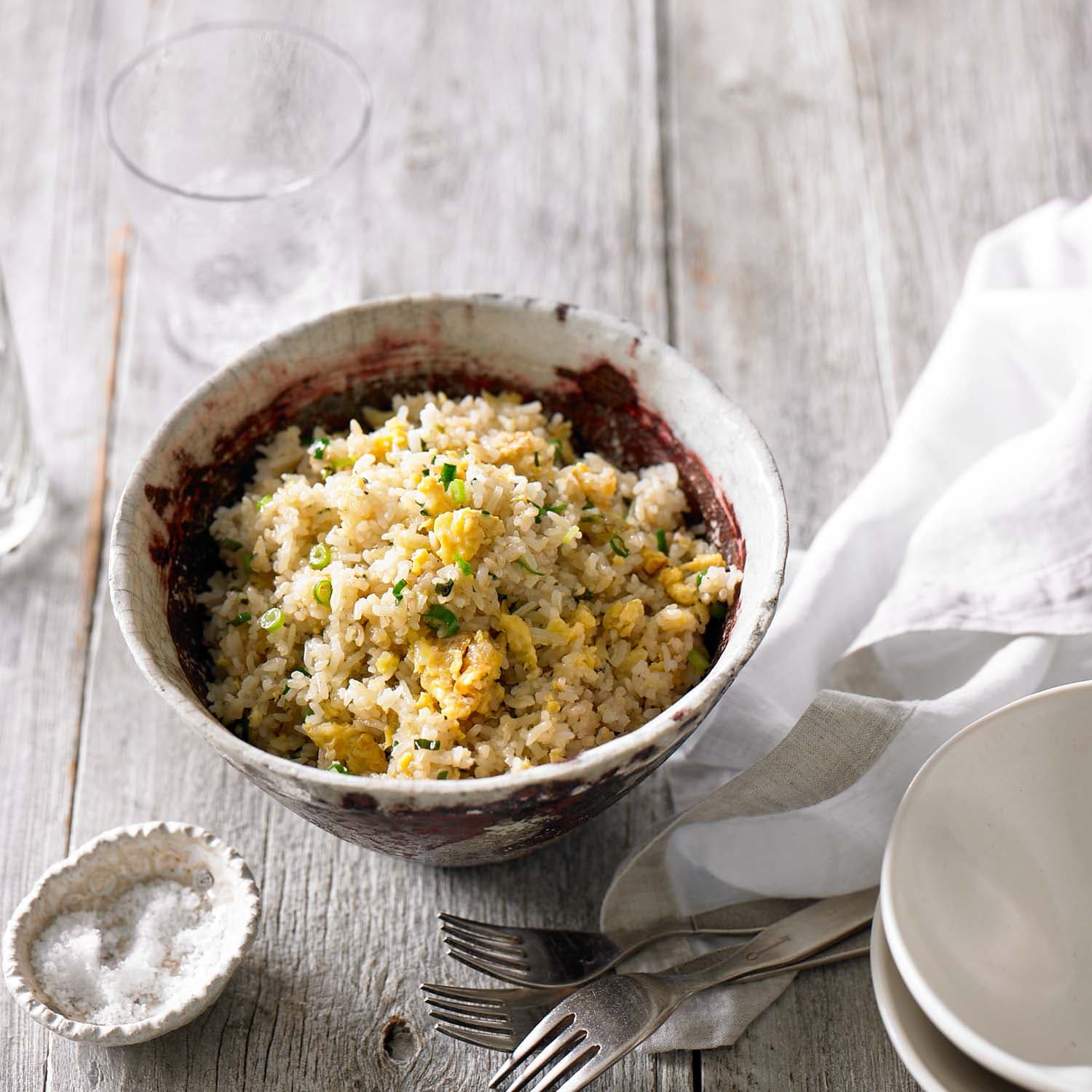 The first thing you need to know about wok cooking is that oil is very important. To carry flavour around your dish, flavour the oil first. If you want to learn good wok technique, this simple fried rice is a good choice.
This recipe is from Adam Liaw's Asian Cookery School, page 78.
Ingredients
3 eggs
1 tsp sesame oil
¾ tsp salt
4 cups leftover cooked jasmine rice, cold
2 tbsp vegetable oil
3 spring onions, finely sliced
2 cloves garlic, minced
1 tbsp soy sauce
¼ tsp white pepper
Method
Beat the eggs with the sesame oil and ¼ tsp of salt. Heat the wok over medium-high heat and add the vegetable oil. Add half the spring onions, garlic and the remaining salt and fry until fragrant. Add the rice and soy sauce and toss to coat in the oil, pressing the rice against the side of the wok to break up any clumps.
When the rice softens and begins to toast, move all the rice to one side of the wok and add the egg mixture to the open side. Stir the eggs until they are nearly set, then combine with the rice. Add the remaining spring onions and white pepper and toss through.