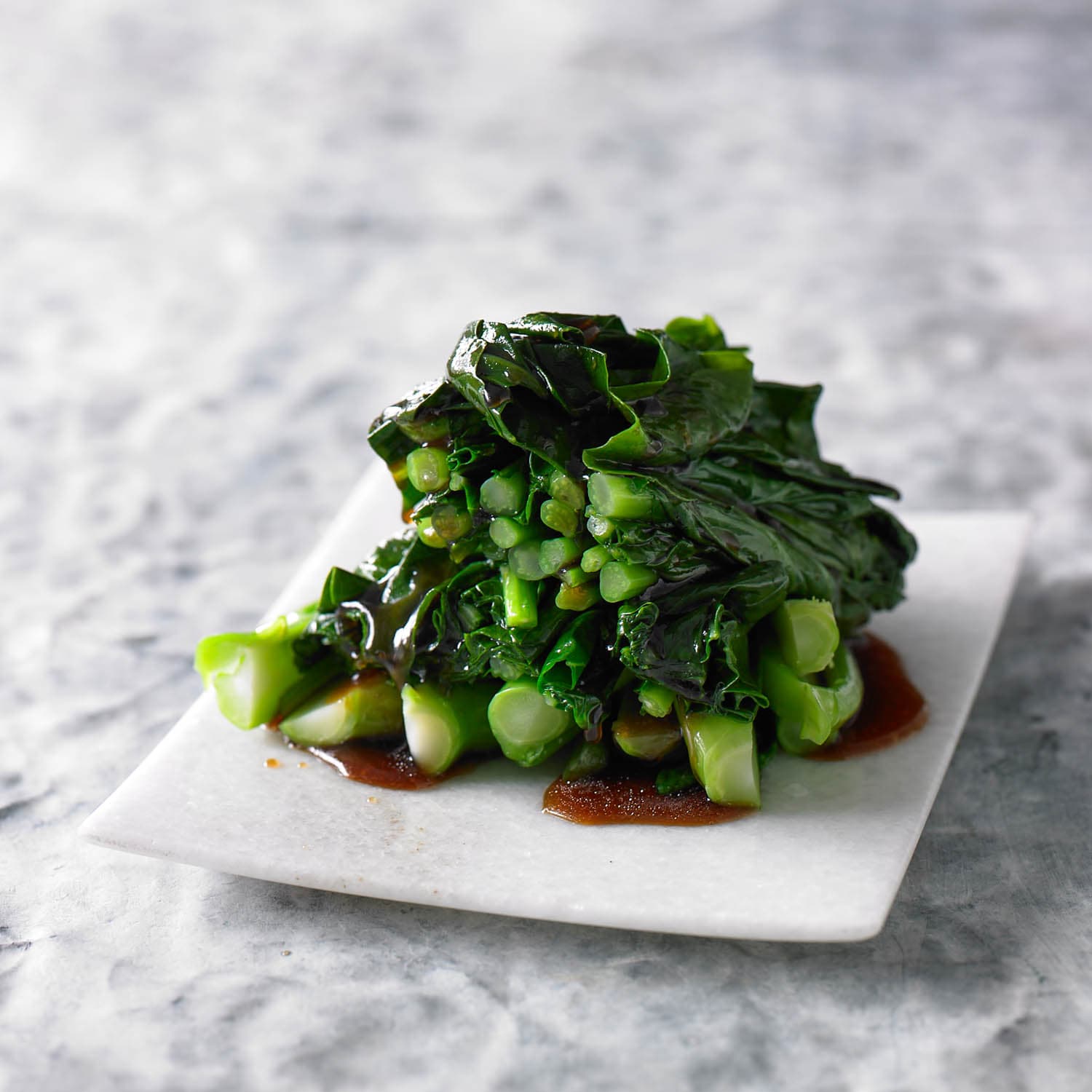 If you've always wanted to make Asian greens taste like the dish you order in a Chinese restaurant, this is how.
This recipe is from Adam Liaw's Asian Cookery School, page 133.
Ingredients
1 bunch Chinese broccoli (gai lan) (about 250g)
2 tbsp salt
1 tbsp vegetable oil
Oyster Sauce
¼ cup oyster sauce
¼ cup coarse stock, chicken stock or water
¼ tsp cornflour mixed with 1 tbsp stock or water
Method
Trim the Chinese broccoli of any dry ends and rinse it well in cold water. Cut into 10cm lengths, grouping together the thick stalks, thin stalks and leaves separately. Split any very thick stalks in half lengthwise.
Bring 2L of water to a rolling boil and add the salt. Add the thick stalks and boil for about a minute, then add the thin stalks and the leaves on top. Pour over the vegetable oil and boil for a further 2 minutes, occasionally shaking the greens in the water with tongs or chopsticks to coat them in the oil and to dissolve the salt into the water. Remove from the water and drain well.
For the oyster sauce, bring the oyster sauce and stock to a simmer, then add the cornflour mixture. Stir until thickened then remove from the heat.
Serve the greens as they are, or with some of the oyster sauce poured over the top.