Chinese-style Garlic Chive Omelette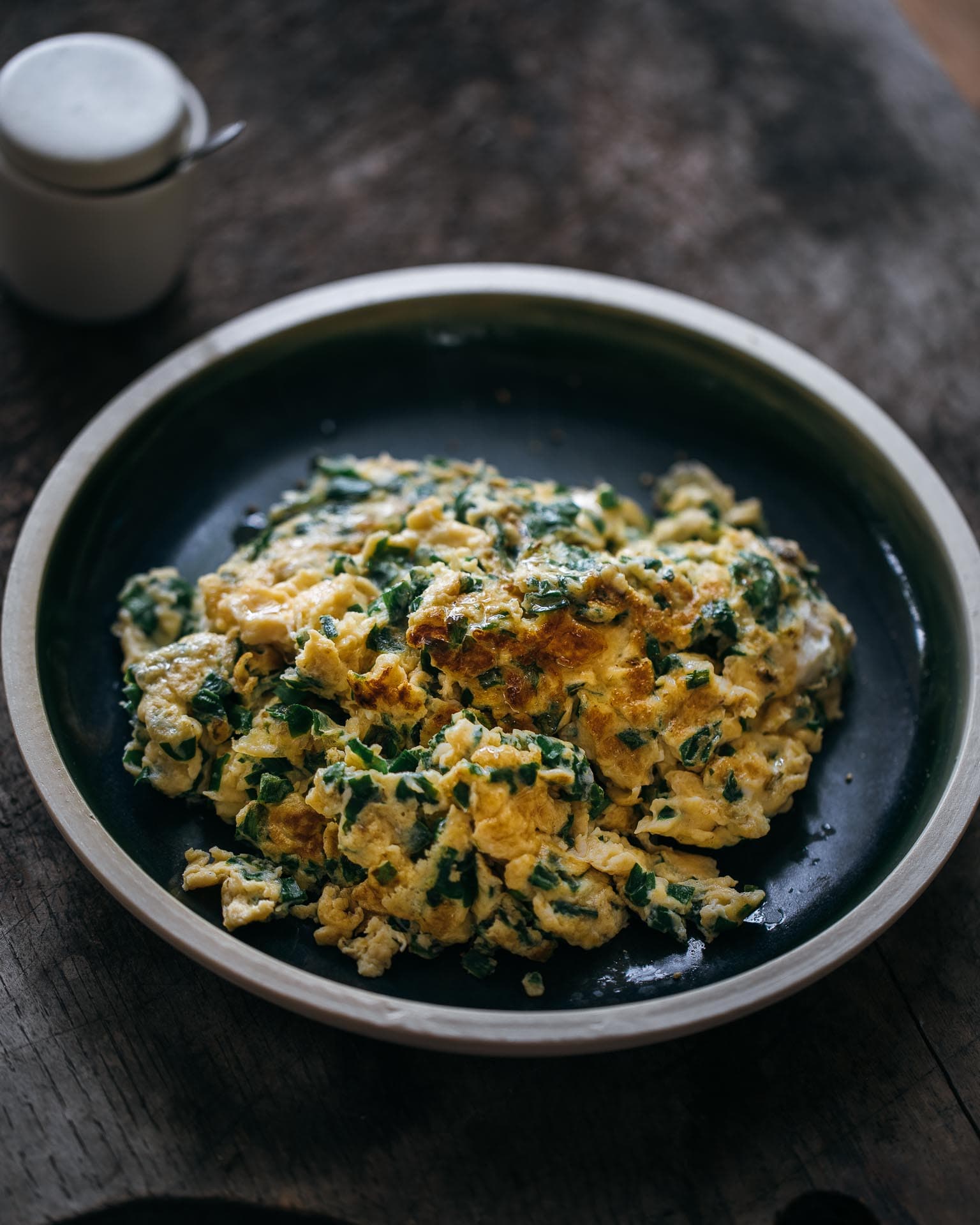 This two-ingredient omelette is a fantastic dish to make when preparing a Chinese meal. It takes minutes and its simplicity balances more strongly flavoured dishes.
Ingredients
5 eggs
1 tsp
fish sauce, or ¼ tsp stock powder or MSG
½ tsp sesame oil
2 tbsp vegetable oil
1 bunch garlic chives, sliced into 1cm lengths
salt, to season
Method
Beat the eggs together with the fish sauce (or stock powder) and sesame oil.
Heat a wok over medium heat and add the vegetable oil. Add the garlic chives and toss for just a few seconds to release their aroma.
Season with a little salt, then add the eggs and stir occasionally over the heat until mixed.
Stop stirring to allow the eggs to brown slightly.
Remove from the wok and serve.
Tips
This style of omelette can be made with prawns or spinach as well.
Sometimes a dish like this is topped with a savoury and sour brown sauce such as for egg foo yong.
You can even leave out the garlic chives altogether and use spring onion instead.