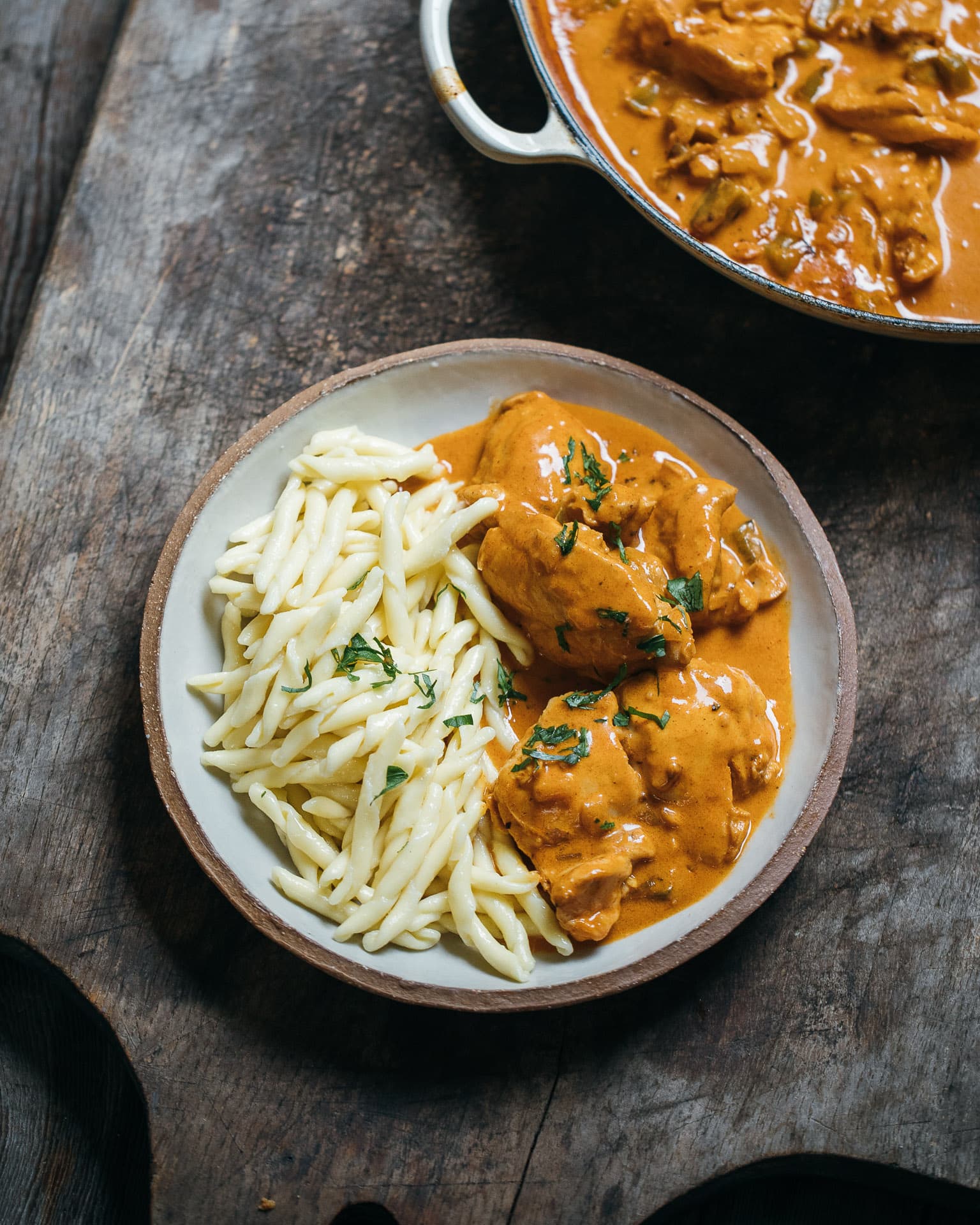 Chicken paprikash is stroganoff's less famous cousin, but it's possibly even easier to make and even more delicious. Free range chicken thighs are braised in stock with paprika and tomato paste, and then finished with sour cream. Served with buttered pasta.
Ingredients
50 g butter, plus 25 g extra for the pasta
1 onion, diced
1 green capsicum, seeds removed and diced
5 cloves garlic, sliced
2 tbsp tomato paste
1 tbsp flour
2 tbsp sweet paprika
1 kg chicken thigh fillets, cut into 10 cm pieces
500 ml chicken stock
150 ml sour cream
500 g fusilli, orecchiette or other short pasta
1 tbsp finely shredded parsley leaves
Method
Heat a large casserole dish over medium heat and add the butter, onion and capsicum and fry for about 5 minutes until the onion is softened. Add the garlic and fry for a further 2 minutes until the garlic is fragrant. Add the tomato paste and stir to combine. Toss the chicken in the flour and add to the pan with the paprika as well. Add the chicken stock and bring to a simmer. Simmer covered for 15 minutes, then stir through the sour cream.
While the chicken is simmering, cook the pasta according to the packet directions, drain and toss through the extra butter. Serve the chicken alongside the pasta, scattered with parsley.