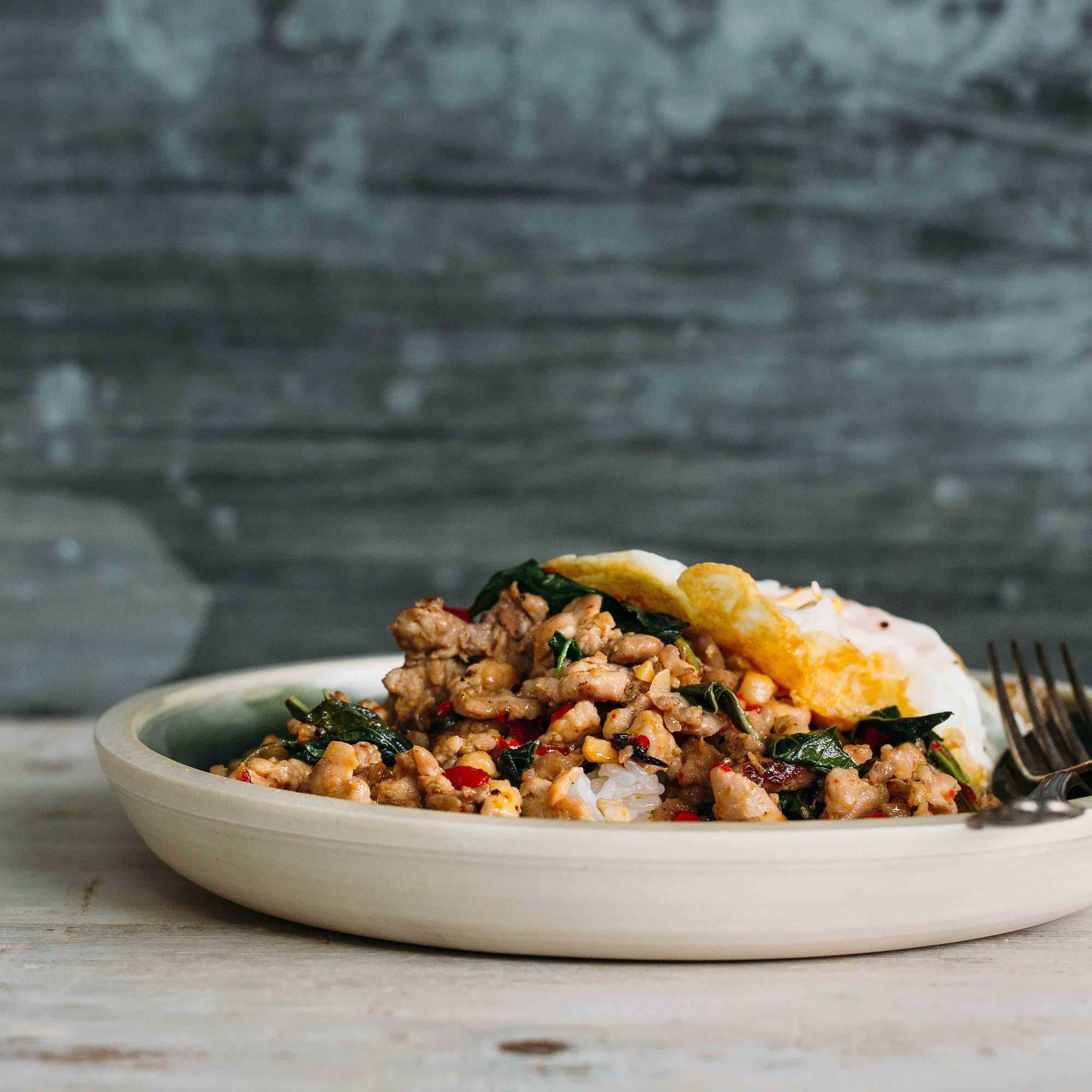 This might just be the easiest Thai recipe I know. Just a few ingredients in perfect balance for a delicious and authentic meal.
This recipe appears in my third book, Asian After Work.
Ingredients
3 cloves garlic
2 large red chilies, seeds removed
500g chicken thigh (you can use breast, or a mixture of the two)
1 tbsp oyster sauce
2 tbsp vegetable oil
2 tbsp fish sauce
½ tsp caster sugar
1 ½ cups loosely packed Thai basil leaves
a wedge of lime and a fried egg (optional), to serve 
Method
Roughly chop the garlic and chilli together on a board. In a separate bowl, coarsely chop the chicken to your preferred consistency and mix through the oyster sauce.
Heat a wok and add in the oil. Fry the garlic and chili for a few minutes until fragrant and then add in the chicken. Mix the chicken with the chilli and garlic and distribute it over the surface of the wok for a minute or two to caramelise slightly. Toss, then allow to sit in contact with the wok again for another minute. Add in the fish sauce and sugar, toss and continue to fry for another minute or so, moistening with a little water or stock if it starts to get too dry.
Stir through the basil leaves and remove from the heat. Top with a fried egg if you like, and serve with rice and a wedge of lime.