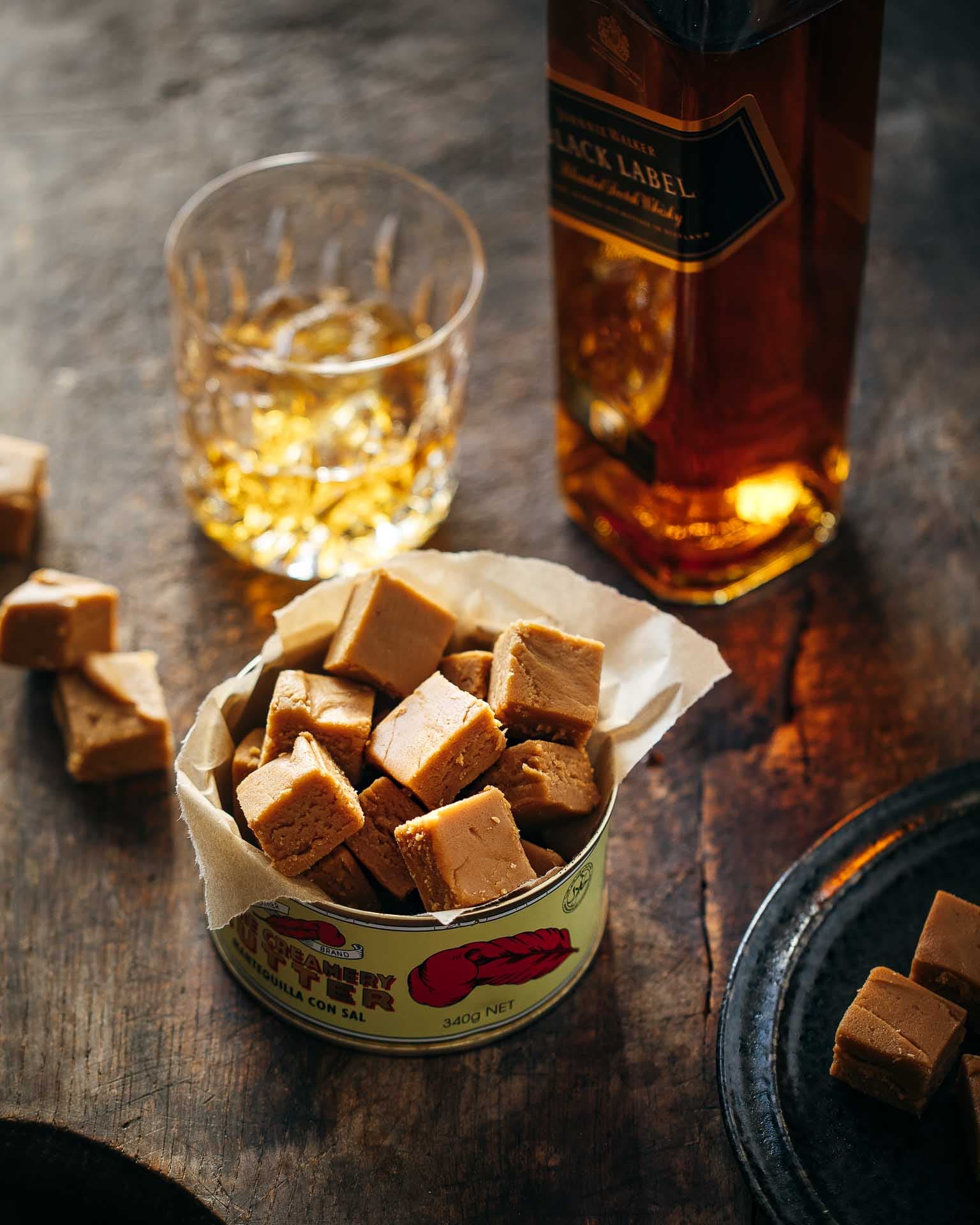 This is a great Father's Day gift idea. Get your dad a bottle of whisky, use a bit of it to make some handmade fudge, and then gift the fudge together with the remainder of the whisky!

This recipe is sponsored by Johnnie Walker Black Label Scotch Whiskey.
Ingredients
200 g dark brown sugar
200 g caster sugar
395 g sweetened condensed milk
150 ml milk
50 g cultured butter
80 ml Johnnie Walker Black Label (2.53 standard drinks)
a few pinches of good sea salt
Method
Combine all the ingredients except the salt and Johnnie Walker in a saucepan and bring to a simmer, stirring to dissolve the sugar. Simmer, stirring occasionally for about 10-15 minutes (until the mixture reaches 114C).
Remove from the heat and stir through the Johnnie Walker and a pinch of salt. Stand for 5 minutes, then beat the mixture with a spatula for about 10 minutes until it is no longer shiny and starting to firm.
Transfer to a 20 cm square baking tray roughly lined with baking paper. Allow to cool either at room temperature or in the fridge, then cut into 2 cm squares. Sprinkle with a little more sea salt and serve.