Baked sour cream custard with caramelised figs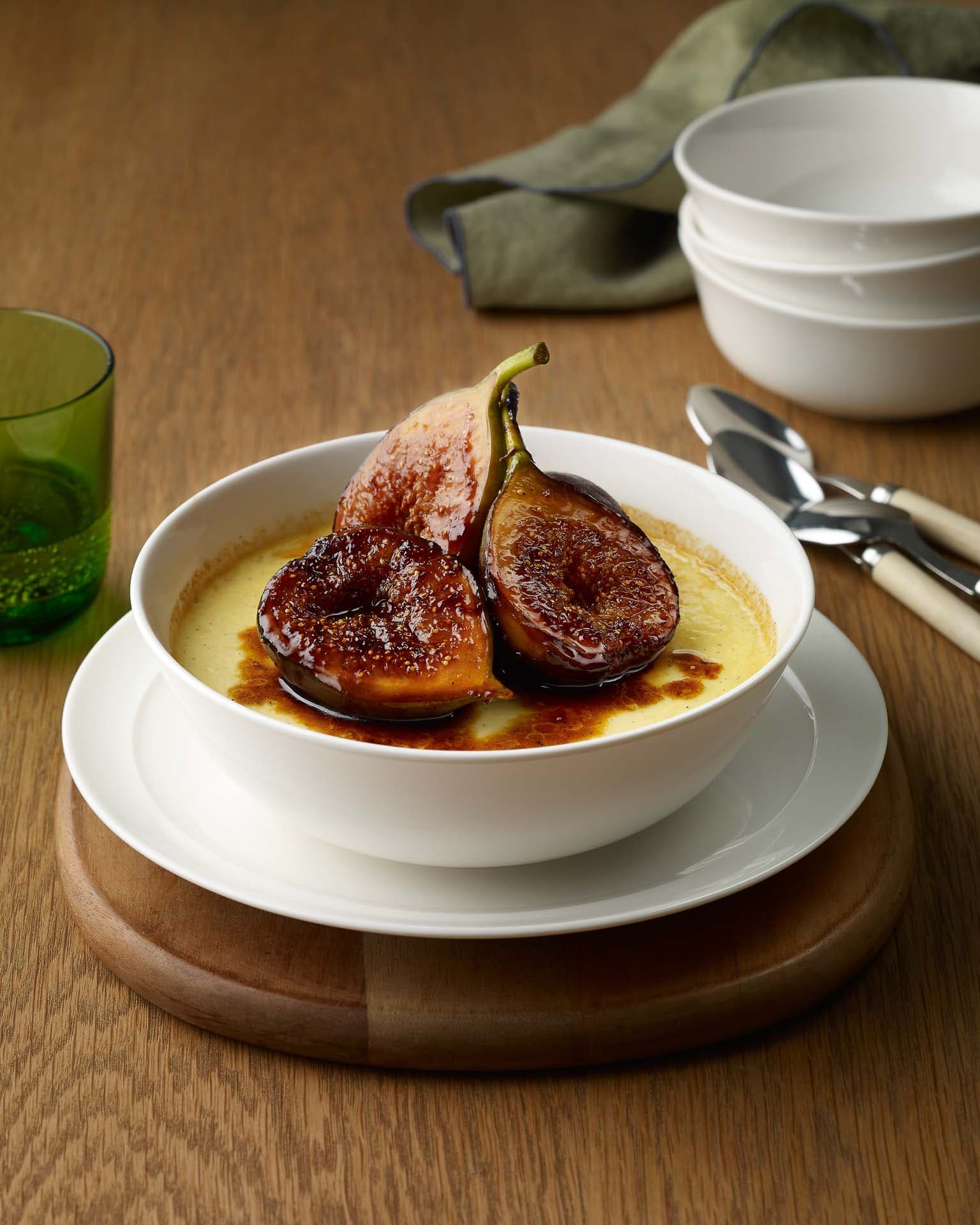 Ingredients
1 vanilla bean, seeds scraped
2 cups milk
¾ cup sour cream
3 eggs
2 egg yolks
60 g caster sugar
2 figs
1 tbsp butter
1 tbsp caster sugar
2 tbsp sherry
Method
Place the milk, sour cream and pod of the vanilla bean into a small saucepan and bring to a simmer.
Stir the eggs, egg yolks and sugar with a whisk to combine and dissolve the sugar. Add the vanilla seeds. Pour the milk mixture into the eggs and stir to combine. Try not to incorporate air into the mixture.
Heat your oven to 140C (fan). Place two Adam Liaw Everyday medium bowls (or 4 small bowls) into a deep baking dish and divide the mixture between the bowls. Pour boiling water around the bowls and bake the custard for 50 minutes until set. Remove from the oven. You can chill these if you like, serve warm or at room temperature.
Heat the butter and caster sugar in a small frying pan and cook for about 5 minutes to a dark caramel. Add the figs cut side down to caramelise on the pan, then add the sherry to form a caramel sauce.
Serve the figs on top of the custard, with a few spoons of the caramel sauce.