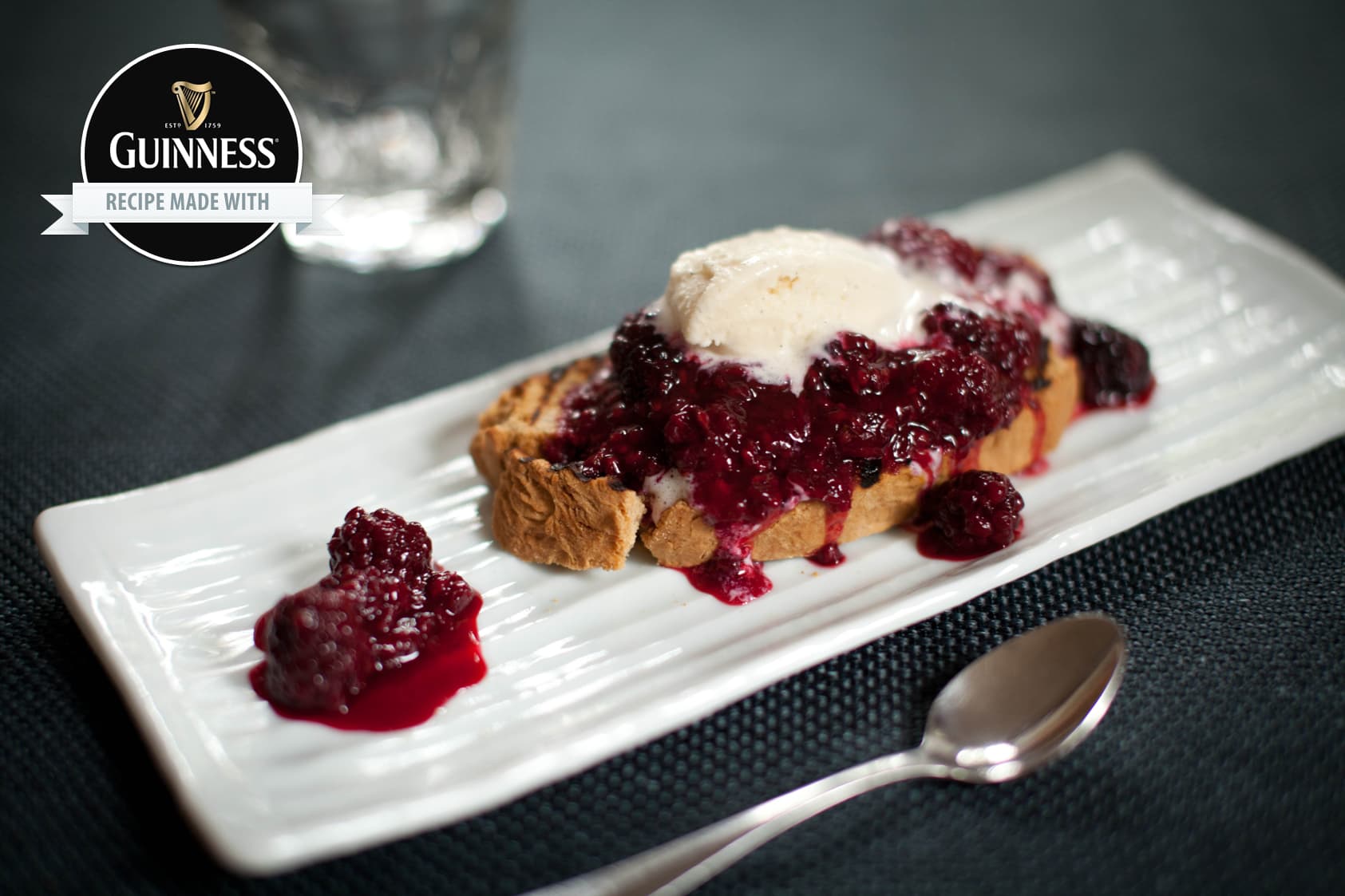 Damper is a simple, crumbly Australian bread often made with beer. The addition of Guinness and molasses gives this damper a rich maltiness, and a deep complexity of flavour that matches beautifully with the dark berry compote and creamy vanilla ice cream.
This Christmas, check out Merry Guinness® promos and parties throughout December in Malaysia at www.facebook.com/guinnessmalaysia
Ingredients
Sweet Guinness Damper
2.5 cups self raising flour
3 tbsp caster sugar
70g unsalted butter, chilled and cubed
1 tbsp molasses
175ml Guinness
Blackberry Maple Compote
400g blackberries
2 tbsp maple syrup
1 tbsp caster sugar
2 tbsp water
½ tsp lemon zest
Good quality vanilla ice cream to serve
Method
Preheat the oven to 200C. Sieve the flour into a large bowl and mix with the caster sugar. Rub the butter into the flour with fingertips to form fine breadcrumbs. Mix the molasses into the Guinness and stir into the flour. Knead very lightly on a floured board until just combined and form into a round cob. Place on a greased baking sheet and bake for 30-40 minutes until the loaf sounds hollow when tapped.
For the compote, place half the berries in a pot with the maple syrup, caster sugar and water and bring to a simmer, Simmer for 5 minutes squeezing the berries with a wooden spoon. Remove from the heat and fold through the remaining berries and lemon zest. Allow to sit for at least 30 minutes.
Cut a thick slice of the damper and spread with a little butter. Chargrill until toasted and warmed. Top with a generous scoop of vanilla ice cream and a couple of large spoonfuls of the compote.